I found this summary useful.
Source; https://www.cityandstateny.com/politics/2022/08/whos-running-congress-new-york/375135/
1st Congressional District
Eastern parts of Suffolk County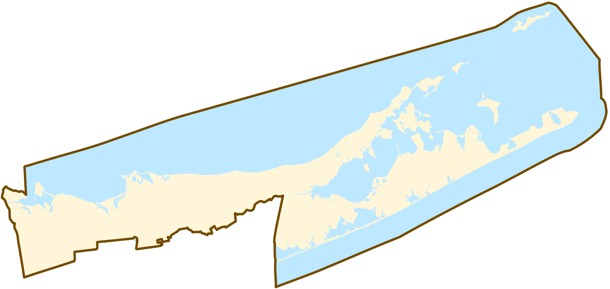 Current member: Lee Zeldin (R), who is not running for reelection
2020 presidential results: Biden +0.2%
Demographics: 72% white, 16% Hispanic, 5% Asian, 4% Black,
2020 Democratic primary results: Nancy Goroff: 36%, Perry Gershon: 35%, Bridget Fleming: 28%, Greg Fischer: 2%
2020 general election results: Zeldin (R, C, I): 55%, Goroff (D, WFP): 45%
2022 candidates: Bridget Fleming (D), Michelle Bond (R), Nick LaLota (R), Anthony Figliola (R)
What's happening: Current Rep. Lee Zeldin is giving up the seat he's held since 2015 to run for governor, and the general election race to succeed him will be close.
The initial Democrat-dominated redistricting process drew much of eastern Long Island into a new, Democratic-leaning district that seemed likely to flip from red to blue. But the New York Supreme Court overturned Democrats' maps, and the new lines have returned the 1st District to its prior swing status.
Democrats have coalesced around Suffolk County legislator Bridget Fleming, a former Manhattan prosecutor who ran in 2020 and has picked up some key union endorsements. The Republican primary features Nick LaLota, a former Village of Amityville Trustee and Suffolk County Commissioner of Elections, who has been endorsed by Suffolk County Republicans, facing off against Anthony Figliola, a former deputy supervisor for the town of Brookhaven and Michelle Bond, a cryptocurrency industry CEO, who has nearly $1 million to spend on her run, including $600,000 of her own money.
2nd Congressional District
Southern parts of Suffolk and Nassau County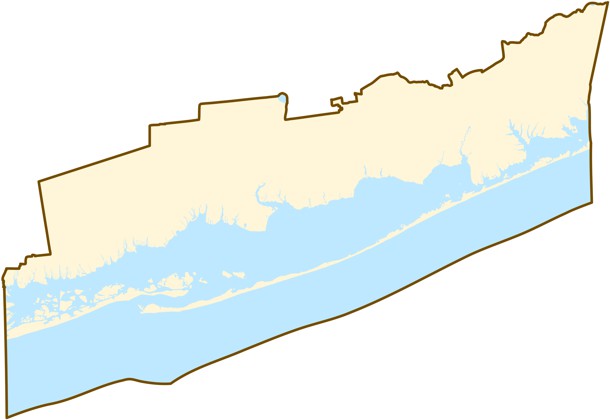 Current member: Andrew Garbarino (R)
2020 presidential results: Trump +1.6%
Demographics: 56% white, 28% Hispanic, 10% Black, 3% Asian
2020 Republican primary results: Andrew Garbarino: 63%, Michael LiPetri: 36%
2020 Democratic primary results: Jackie Gordon: 72%, Patricia Maher: 27%
2020 general election results: Garbarino (R, C, L, SAM): 53%, Jackie Gordon (D, WFP, I): 46%, Harry Burger (G): 1%
2022 candidates: Garbarino (R), Robert Cornicelli (R), Mike Rakebrandt (R), Jackie Gordon (D, WFP)
What's happening: The 2nd District is another race that fell victim to Democrats' redistricting snafu. The maps first approved by state legislators had packed conservatives into this Long Island based seat, ensuring a liberal leaning map in the neighboring 1st District. But when those maps were overturned there was a chaotic candidate reshuffle. Jackie Gordon, an Army veteran, high school guidance counselor and Babylon Town Council member, lost to Rep. Andrew Garbarino in the 2nd District in 2020, and after initially running in the 1st District this cycle, she is once again taking on Garbarino – in a swing district that slightly favors a Republican. The incumbent faces a GOP primary challenge from Robert Cornicelli and Mike Rakebrandt. Cornicelli is a veteran of both the Army and the Navy and works as a supervisor in the Oyster Bay Department of Public Works. Rakebrandtis an NYPD officer and Navy veteran. Both Cornicelli and Rakebrandt are challenging Garbarino from the right, saying he hasn't been loyal enough to Trump.
3rd Congressional District
Northern parts of Nassau County and Queens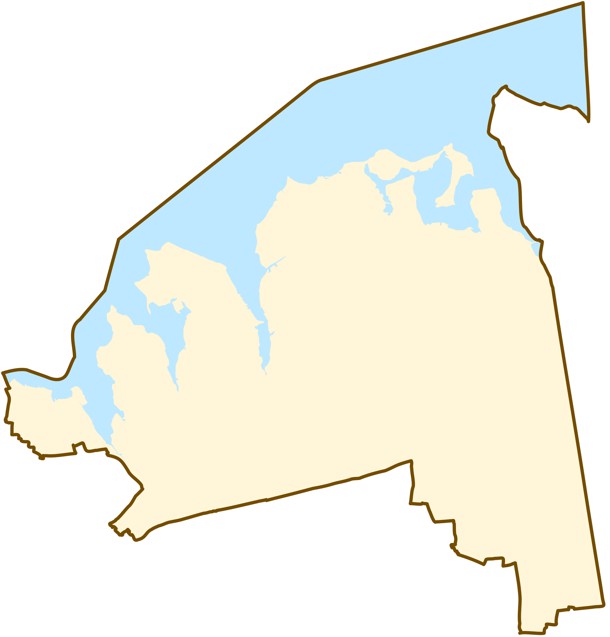 Current member: Tom Suozzi (D), who unsuccessfully challenged Gov. Kathy Hochul earlier this summer and is not running for reelection
2020 presidential results: Biden +8.1%
Demographics: 56% white, 23% Asian, 14% Hispanic, 3% Black
2020 Democratic primary results: Tom Suozzi: 66%, Melanie D'Arrigo: 26%, Michael Weinstock: 8%
2020 general election results: Suozzi (D, WFP, I): 56%, George Santos (R, C): 43%, Howard Rabin (L): 1%
2022 candidates: Jon Kaiman (D), Josh Lafazan (D), Robert Zimmerman (D), Melanie D'Arrigo (D), Reema Rasool (D), George Santos (R)
What's happening: Rep. Tom Suozzi abandoned this Long Island based congressional seat to run a losing campaign for governor. The newly reconfigured district now takes in much of Nassau County's North Shore and a slice of suburban Queens. Several Democrats have thrown their hat into the ring to serve succeeding Suozzi, including former North Hempstead Town Supervisor Jon Kaiman, current Nassau County Legislator Josh Lafazan, public relations maven Robert Zimmerman, wellness professional Melanie D'Arrigo and businesswoman Reema Rasool. Lafazan has Suozzi's support and leads in fundraising, while Zimmerman, who is involved with the Democratic National Committee, has support from other party insiders including Rep. Grace Meng. D'Arrigo is the progressive choice with the Working Families Party's backing. Republican George Santos, an investment banker who had a stint at a firm accused of operating a Ponzi scheme, is unopposed in the Republican primary and thinks he can flip the seat in a red wave year after failing to do so in 2020.