We would all like to help fund political candidates that have a chance of winning. Right?
Force Multiplier (FM) selects candidates that have a chance of winning. In addition to presenting the slate of candidates they follow, Force Multiplier brings the candidates to us via Zoom meetings.
All $$$ donations go directly to the campaigns. Force Multiplier is a volunteer group of smart and politically savvy professionals.
For Example
From: Amy Siegel <masiegel@comcast.net>
Subject: FM: Meet John Fetterman and make a 50/50 Senate a Stronger Shade of Blue
Date: July 14, 2022 at 8:43:52 AM EDT
Reply-To: Amy Siegel <masiegel@comcast.net>
Dear Friends,
We simply cannot stand by and let Trump-supported Mehmet Oz become the next Senator from the battleground state of Pennsylvania. Democrat John Fetterman may not look or act like your typical politician, but he's smart and importantly has years of political experience as the Lt. Governor of PA. He can and will win this race if we dig deep and give him all the support we can muster.
I hope you will join FM for a discussion with John Fetterman on Wednesday July 27th from 7:00 pm – 8:00 pm EST and support his candidacy as we fight to make sure Democrats hold onto the Senate and increase their majority to help pass much needed legislation on crucial issues like voting rights, reproductive rights and the environment.
Fondly,Amy
These Unconventional Times Require a Most Unconventional Candidate.John Fetterman of Pennsylvania, is that Candidate.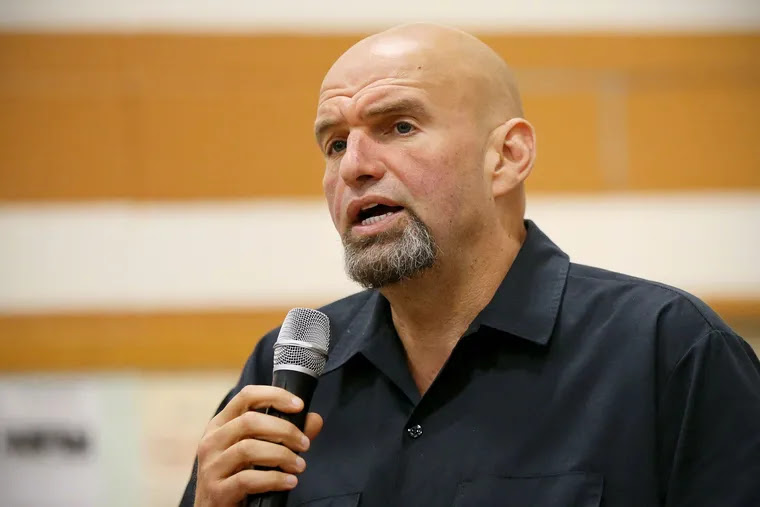 WEDNESDAY, JULY 27, 7:00-8:00pm ET REGISTER + DONATEThe suggested donation is $100 but please be as generous as possible! John Fetterman = tattoos + straight talk + passion + experience + smart john Fetterman is a pull-no-punches Democrat for Pennsylvania's open Senate seat.
He has a lot to say about how the Dems can kick things up a notch. It's clear that John's unconventional style is also backed up by a lifetime of service + leadership experience. Fetterman served as mayor of Braddock, PA from 2006 to 2019 + as Pennsylvania's Lieutenant Governor since 2019. Fetterman's current opponent is yet another Republican, multi-millionaire TV personality hoping to exploit celebrity into political power. A 50-50 Senate is NOT ENOUGH! We MUST EXPAND THE MAJORITY so that Democrats have enough votes to get things done. This Pennsylvania race is one of our best opportunities to pick up a seat.   An expanded Democratic Majority in the Senate 
will give us the power to move America forward.You won't want to miss this event.Please pass this invite on to others in your world who might be interested.
For further information go to www.forcemultiplierus.orgFollow us + help spread the word! Retweet us + Repost us!