These two letters were sent out the same day to different recipient lists!
SWEET LEE

(Jan 21, 2021)
Dear xxx,
Ideally, the commitment of all Americans each and every day should be to work towards unity and pursue a better course for our nation. Oftentimes, we will not agree on exactly how to best move America forward, but how we debate and disagree is especially critical. Respectful disagreement is a protected and treasured American value, and there will be many vibrant debates to be had over the next four years. Let us work towards ensuring they will always remain in the spirit that serves the betterment of our great country.President Joe Biden and Vice President Kamala Harris took a sacred oath yesterday to our Constitution and our country as part of yesterday's peaceful transition of power in a ceremony that has long been familiar to and celebrated by freedom-loving Americans.The months and years ahead are filled with great challenges and great opportunities for a country that truly does need less violence in our streets, more positivity in our hearts, and more understanding among our people.
Best Regards,Lee Zeldin
Member of Congress
NASTY LEE

(Jan 21, 2021)
Friends,
Today is the first full day of the new Biden-Harris administration, which means it's the first full day of Democrats jamming through their very disastrous priorities for America.
Logan sent you an email yesterday outlining Biden's 100 day plan that will destroy small businesses, eliminate jobs, weaken our pursuit of energy independence, and embolden our adversaries like Iran by rejoining the Iran Nuclear Deal as is.
Biden, Harris, and Pelosi have made one thing clear, friend: their priorities aren't our priorities and the rest of us better not sit back one minute and go quietly into the night while the country we love gets rolled.
This is why my team started the 48-hour Fight for Lee Fund yesterday.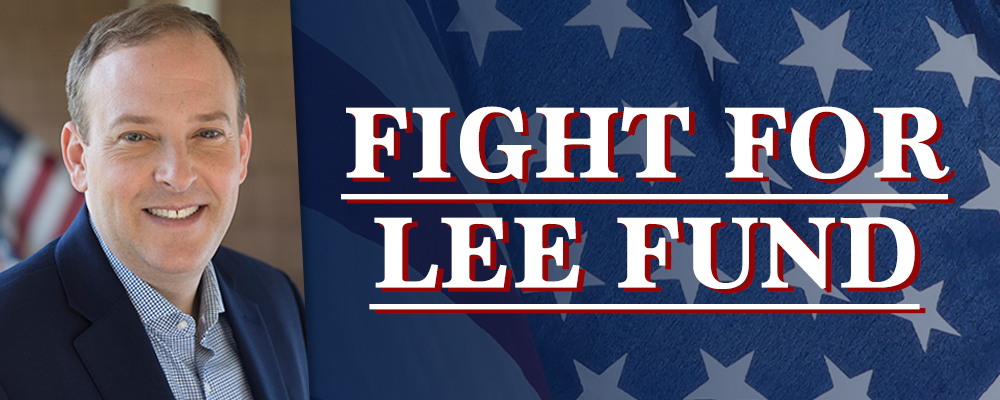 We still have a few hours until our deadline, and we still need $5,450 to reach our fundraising goal!
Join in our fight against the radical left's power grabs and ideologies. Donate a 2X-MATCHED gift now! >>>
Thank you,
Lee CONTRIBUTE
PAID FOR BY ZELDIN FOR CONGRESS.
P.O. BOX 610, SHIRLEY, NEW YORK 11967